2017 Dates:

Session ONE: July 10 – 28 Olympic View Elementary:
OPEN: all ages
Session TWO: July 31 – August 18 at Whittier Elementary:
CLOSED – waitlist available (see registration page for details)
Photos Katie Howard and Star Rush
Summer Fun! is a unique fine arts day camp for children, ages 7-12,
that focuses equally on the arts as both a process and a product. Over the course of three weeks, our campers mount a new musical while building musicianship skills, acting fundamentals, dance techniques, and creating masterpieces of art along the way.
Rather than making the three-week session a drill of the final performance, we strive to make every day a fresh, fun experience. Our artist teachers carefully select activities in order to build foundations skills in all four disciplines. They are devoted to enriching the lives of children through the arts.
We endeavor to bring the highest quality blend of art and technique to our performances. We believe the effectiveness of our program is evident by the large number of returning students. We fill spaces mainly by word of mouth and, traditionally, camp registration is at capacity by the end of March.
dance • music • theater • art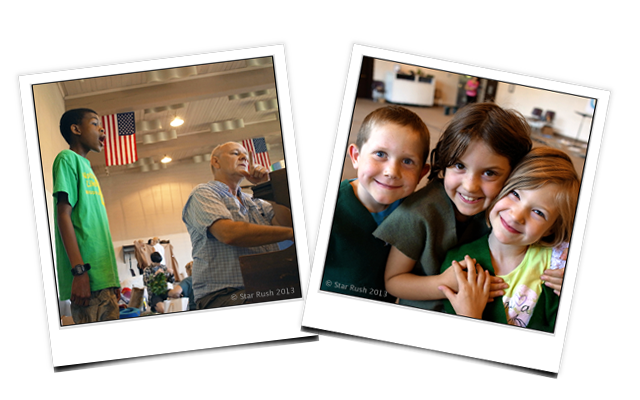 Save
Save
Save
Save
Save
Save
Save
Save
Save
Save
Save