Instructors
Kelly and Tom
Founders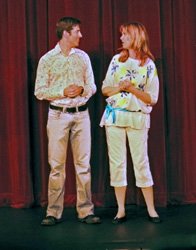 Tom and Kelly have been friends since the Summer of 1991 when they met on a choir trip to Russia. Two summers later, they established the first Summer Fun! Performing Arts Camp on the Seattle Pacific University campus.
The camp started as part of a children's music demonstration group for teachers working towards their Kodaly Music certification. Quickly, Summer Fun! took on a life of its own, adding dance and art to the original mix of music and drama. This is SF's 22nd consecutive season. Wow! Time goes fast when you're having so much fun!
Lucinda and Page
Camp Directors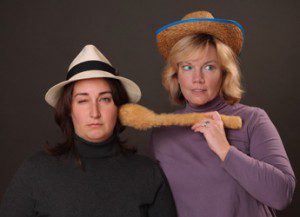 Lucinda and I  are looking forward to our third summer as Directors of Summer Fun! We know that the spirit of this unique camp continues. We love these children, and, by extension, the families that surround them.
We thank you for your support and welcome your input as we go into our 20th season, and far beyond.
Page Byers
Executive Director, Writer, Director Session 2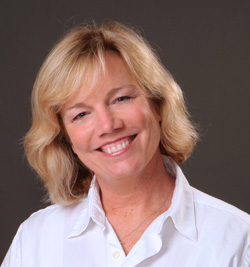 Page Byers is delighted to be working at her fifth Summer Fun! She received her BFA in acting from UCSB and has since appeared on stages in Seattle, Ashland OR, and California. She has worked locally with Seattle Children's Theater, Village Theater, The Bathhouse and Actors Repertory Theatre. She has taught acting and Shakespeare at Young People's Theater Workshop camp in Philadelphia and wrote, directed and choreographed the Whittier Elementary School play for many years.
Page is now the drama instructor at Whittier, teaching after school to budding actors. Page is in her seventh year as a tutor in reading, writing and math for elementary students in the Seattle Public Schools. She is a Sounders fanatic and a movie buff. But her favorite job is as wife to Nathan and mother to Hallie and Harper.
Lucinda Dalrymple
Co-Executive Director, Composer, Music Session 1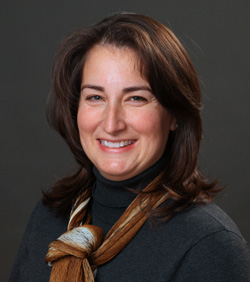 Lucinda Dalrymple is co-founder of Coughlan Academies, a music school serving students in Ballard and the Sammamish Plateau. She has a B. Mus. From McGill University in Montreal, her Kodaly certification, and is currently finishing a Master's degree in Education from Seattle Pacific University.
Lucinda is a music specialist at The Evergreen School and is currently President of Northwest Kodaly Educators.  She has presented sessions in early childhood music education for that organization.
Pam Gaines
Dance Instructor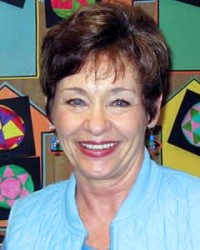 The incredibly talented Pam Gaines is in her 12th year teaching for Summer Fun. She has been a dance instructor at Barclay Shelton Dance Centre in Edmonds for over 20 years, where she teaches tap, ballet, jazz, tumbling, and character, and has also choreographed and performed with their resident company, "Dance Theatrics". Pam has choreographed for Choir of the Sound and scores of other school and community productions.
Now that she has retired from the North Shore School District, Pam has more time to enjoy the cutest grandbaby ever, dark chocolate and olives.
Nina Crampton
Art Instructor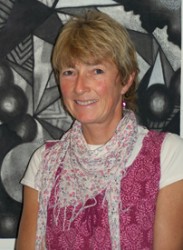 Nina received her BA in Fine Art from Lancaster University and her Teaching Certificate form Exeter University, both in UK. Since then, Nina has taught in a diverse range of educational establishments in both UK and USA. Since moving to Seattle in 2002 Nina has worked as a Mural Artist, Artist in Residence at Whittier Elementary, Scenic Artist at Pacific Northwest Ballet and Window Artist for Nordstrom.
Currently she runs an After School Art program in Ballard, teaches kids and adults at Space To Create in Seattle and is very active as a Washington State Teaching Artist. Her passions? ART, paint and fun; her 3 college kids and her motorcycle.
Lee Ann Hittenberger
Drama Instructor Session 1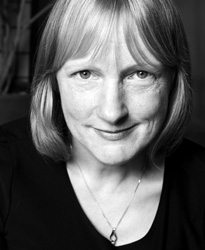 Lee Ann has taught theater to children at Village Theater, West Sound Academy, Bainbridge Performing Arts Theater School, Edmonds Children's Theater Camp, Stone Soup, Tacoma Little Theater, and Bainbridge KidiMu. She is the also Education Coordinator for Youth Theater Camp in Kitsap.
She has produced stage fight and/or dance choreography for numerous regional groups including BPA, Driftwood Players, Burien Little Theater, Freehold Studio Series, Mountaineer Forest Theater, Snoqualmie Falls Forest Theater, Greenstage, Seattle Prep, Madrona School and Lakeside Middle School.
Lee Ann trained at Freehold Studio, and has a BS in Occupational Therapy from the University of Washington with additional training in The Brain Dance from Creative Dance Center. She has skill proficiency in 8 stage combat weapons with the Society of American Fight Directors.
Kyra Rengstorf
Music Instructor Session 2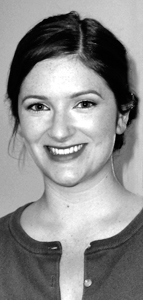 Kyra Rengstorf is the Director of Choirs at Leota Junior High and Woodinville High School in the Northshore School District. She also serves as the music director for the WHS musical theater productions. This year she had the distinct honor of serving as the director for the Northshore Elementary Honors Choir.
Kyra earned her BA in Music from Columbia University in New York, where she studied voice, music theory, and dance. She worked for the Metropolitan Opera Guild in arts education and outreach before moving to Seattle. She received her K-12 general, instrumental and choral endorsements in Music Education from the UW, where she sang in the Chamber Singers as a soprano and participated in a music cognition and learning lab.
In the summer Ms. Rengstorf can be found teaching music at performing arts camps in Seattle and at the Lake Samish Music Camp in Bellingham. In her spare time, Kyra can be found cooking, gardening, and working on house renovation projects with her husband, Nathan.
Dan Coughlan
Accompanist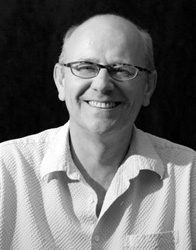 Dan Coughlan is co-founder of Coughlan Academies, a music school serving students in Ballard and the Sammamish Plateau (www.coughlanacademies.com). He started piano lessons at the age of five and has had a number of notable teachers including Boris Berlin (one of Canada's preeminent teachers), Peter Simon (current president of the Royal Conservatory of Music) and Dale Bartlett (noted accompanist).
Dan has a degree in Piano Performance from McGill University in Montreal and was a member of the music faculty at Cambrian College in Sudbury, Ontario Before moving to Seattle.